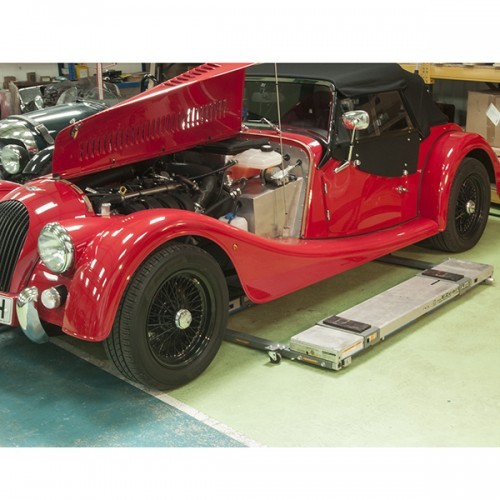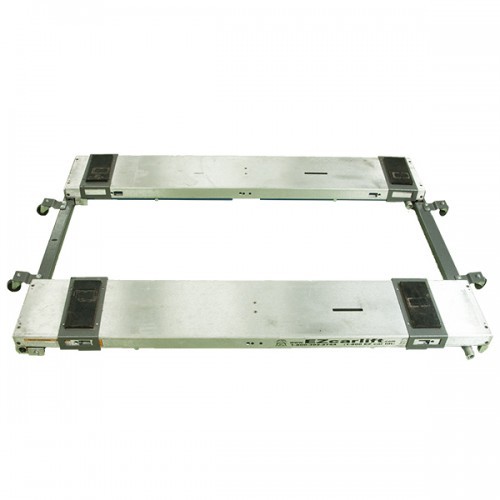 Car Lifts
Car Lift - E-Z - Mobile for Home and Professional Use
EZcarlift is safe, easy to use, compact, convenient, portable, versatile, and affordable.
Using the basic operation of the common floor jack as a model, EZcarlift raises your 2.000kg vehicle up to 26 inches (660mm) off the ground in less than 90 seconds using a simple electric hand drill. Its free standing open design giving you total access to the underside of your vehicle.
EZcarlift is the only known lift of its kind designed to be brought TO the vehicle vs the other way around. With its optional attachments and accessories, this lift becomes a One-For-All tool for your garage.
The EZcarlift is STRONG...Lifts Up To 2.000kg
The EZcarlift is FAST...Rises To 26" (660mm) In Under 90 Seconds
The EZcarlift is SAFE...Superb Stability At All Heights
The EZcarlift is ACCESSIBLE...Unobstructed Access to All Areas of the Underbody
The EZcarlift is EASY...Powered By Standard Corded Electric Drill
The EZcarlift is PORTABLE...Take Anywhere. Fits In Your Car boot.
The EZcarlift is COMPACT... Stores in 2/3 of a square foot off floor space.
The EZcarlift is VERSATILE... different attachments will accommodate all of your garage equipment
When up the 4 legs allow you almost unobstructed access to the underside of your car.
(In addition to the lift, you will need a Cross Spacer Set, see Part Nos 091.964, to 091.967. (Select the width of lift to suit your car or have more than one to fit multiple vehicles. Then there are a number of useful extras available see Part No 091.970/971/975/990.)
Order online
It's easy to buy our products online! Find the product you want via the departments which can be found on the top banner, or the search facility if you know our part number/ Lucas number, or keyword. Please remember to add the forward-slash and not to put in any spaces in between the letters and numbers. e.g CG/085.002. If the product still can't be found try removing the code in front of the forward slash. e.g. 085.002.
To buy a product, click on the `Add to Basket` button on the individual product page.
You will then be taken to your own personal `Shopping Basket`, which gives you a running total of the goods you are planning to purchase. You can either continue shopping or `Proceed To Checkout`. Your Shopping Basket is also viewed on the right hand side of every page showing the quantity and cost of your order including postage. Email sales@holden.co.uk if you require any help.
Order by phone
Please call +44 (0) 1885 488 488 between 9 and 5 (UK time) Monday to Friday to speak to one our sales team.
Visit our shop
We also have a shop at Bromyard, so if you live nearby, or are in the area please call.
Holden Vintage & Classic, Linton Trading Estate, Bromyard, Herefordshire, HR7 7QT, United Kingdom
Open 9.00am and 5.00pm Monday to Friday, 9.30am and 12 noon Saturday. We are closed Bank Holidays.
Returns
If any of our products develop a fault as a consequence of faulty workmanship or faulty materials within twelve months from the date of purchase, they may be returned to us with the original invoice, and a covering letter explaining the problem. On receipt of the returned goods, we will, at our discretion, replace or repair the item/s and return it/them to you. We do not refund your cost of returning the goods to us.
NB We do not refund postage costs for items returned for refund unless they are faulty.
This product is frequently bought with...