VSPe Power Plus Multishot - a concentrated version of VSPe in a convenient 'one shot' bottle. This is recommended for classic engines previously requiring leaded fuel but now running on unleaded fuel, where an octane improver is needed. Petrol now contains ethanol which attacks rubber hoses. seals and metals such as brass and zinc. Ethanol also absorbs water which can cause corrosion and poor starting. VSPe Power Plus combats the adverse effects of ethanol and helps protect components from corrosion. It prevents valve seat recession when used with unhardened valve seats and improves the octane rating of the petrol. 500ml treats 500 litres of unleaded petrol.
Order online
It's easy to buy our products online! Find the product you want via the departments which can be found on the top banner, or the search facility if you know our part number/ Lucas number, or keyword. Please remember to add the forward-slash and not to put in any spaces in between the letters and numbers. e.g CG/085.002. If the product still can't be found try removing the code in front of the forward slash. e.g. 085.002.
To buy a product, click on the `Add to Basket` button on the individual product page.
You will then be taken to your own personal `Shopping Basket`, which gives you a running total of the goods you are planning to purchase. You can either continue shopping or `Proceed To Checkout`. Your Shopping Basket is also viewed on the right hand side of every page showing the quantity and cost of your order including postage. Email sales@holden.co.uk if you require any help.
Order by phone
Please call +44 (0) 1885 488 488 between 9 and 5 (UK time) Monday to Friday to speak to one our sales team.
Visit our shop
We also have a shop at Bromyard, so if you live nearby, or are in the area please call.
Holden Vintage & Classic, Linton Trading Estate, Bromyard, Herefordshire, HR7 7QT, United Kingdom
Open 9.00am and 5.00pm Monday to Friday, 9.30am and 12 noon Saturday. We are closed Bank Holidays.
Returns
If any of our products develop a fault as a consequence of faulty workmanship or faulty materials within twelve months from the date of purchase, they may be returned to us with the original invoice, and a covering letter explaining the problem. On receipt of the returned goods, we will, at our discretion, replace or repair the item/s and return it/them to you. We do not refund your cost of returning the goods to us.
NB We do not refund postage costs for items returned for refund unless they are faulty.
This product is frequently bought with...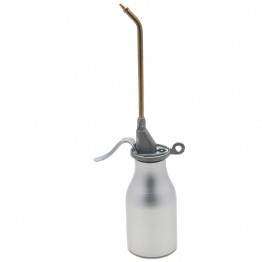 20% off