Struggling for inspiration for the perfect Christmas gift for the automotive enthusiast in your life?
Holden Vintage & Classic are here to help – from tool bags, motoring apparel to handy car accessories, we've got it covered
Gift ideas: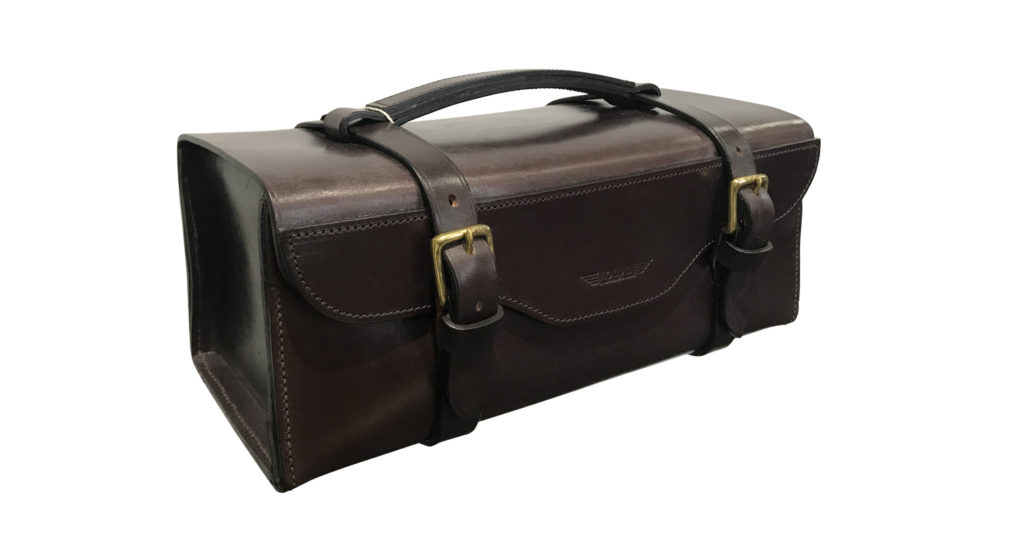 Holden Vintage & Classic' DeLuxe' Leather Tool carrier
Our professional, hand-crafted DeLuxe leather tool carrier combines vintage styling with a durable and practical design. Produced from saddle-quality, British leather in a dark-chocolate brown it is hand-sewn locally, in Herefordshire, UK. Safely secured by adjustable straps, it has a high-strength carry handle and ample capacity for storing an extensive range of tools. Finished with hand stitching, embossing and brass buckles this will be a well-loved and used item for many years to come.
Our DeLuxe Leather Toolbag is the ideal luxury gift for the man that has everything.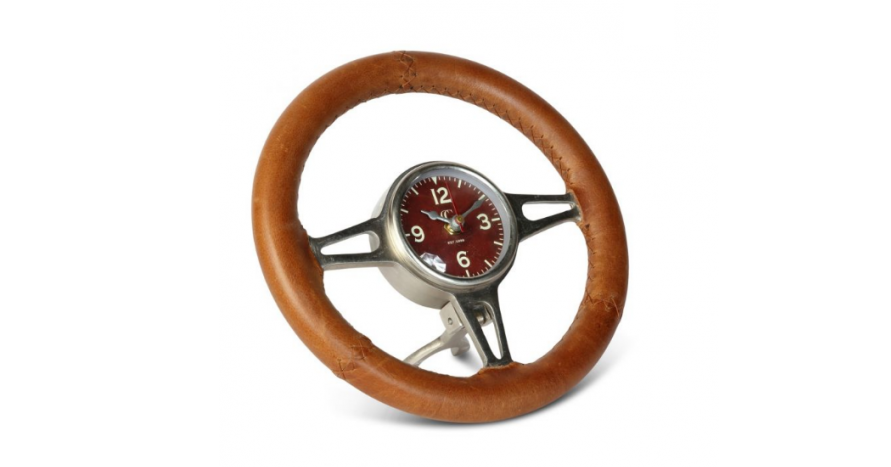 Hawthorn Steering Wheel Desk Clock
A lovely present for anyone who loves the motorcar, our Hawthorn Desk Clock has been cleverly designed to suit any office style. Combining beautifully stitched leather with a bold face, the clock makes a statement on any desktop.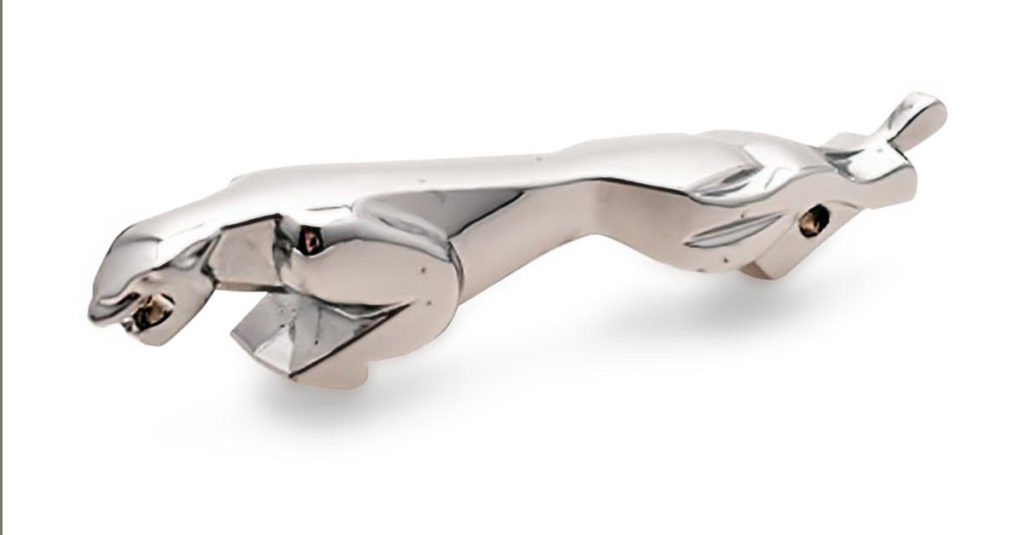 This Jaguar leaping cat, chrome Bottle Opener is the perfect gift for any Jaguar enthusiast. A small hole at the tail means you can fit it to key rings or hang it on a hook.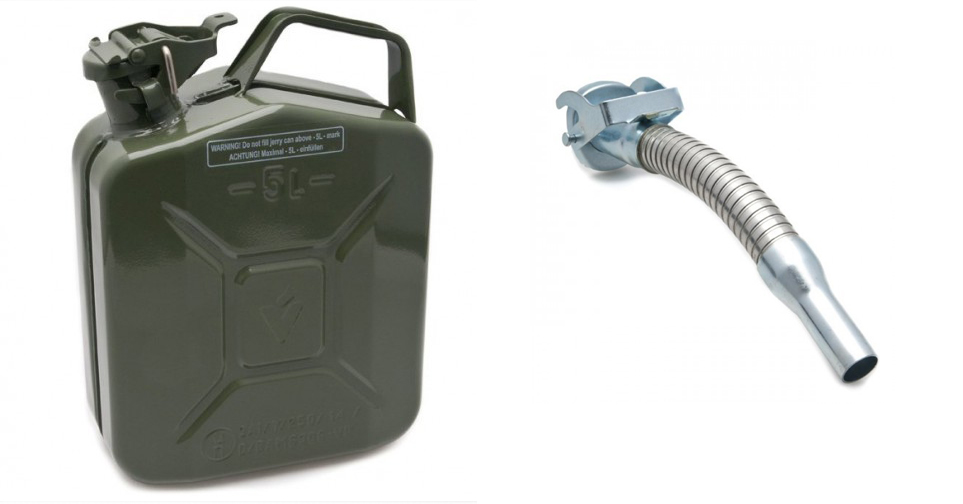 Made from 0.9mm steel and lined with petrol resistant alkyd-ammonia based paint to prevent internal rusting. The exterior is anti-corrosion powder coated. Leakproof closure with locking pin. Wide channel breather ensures 'anti-glug' pouring. 125 x 220 x 275 mm. UN Approved Specification. For a clip-on Flexible Spout refer to 091.678 and for a clip-on Rigid Spout refer to 091.679.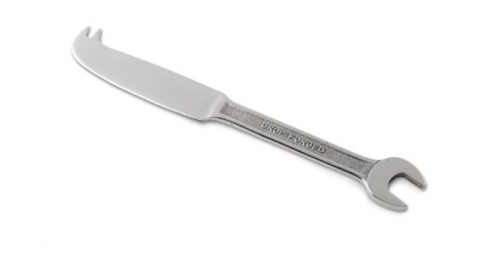 Spanner Cheese Knife
Our classic cheese knife with its spanner handle design and "drop forged" detailing is the perfect tool for the engineer when tackling the cheese. The strong stainless steel blade is ideal for a variety of cheeses from hard cheddars to soft goat's and its two-pronged end makes spearing and lifting the cheese from board to plate mess-free and straightforward.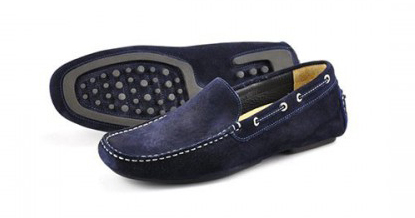 Loake Shoes – Donington Navy Suede
Suede lightweight driving shoe, available in Tan and Navy suede leathers, with a rubber studded sole. Moccasin Rubber Studded Sole. Fully Leather Lined. Last Driver / F Fitting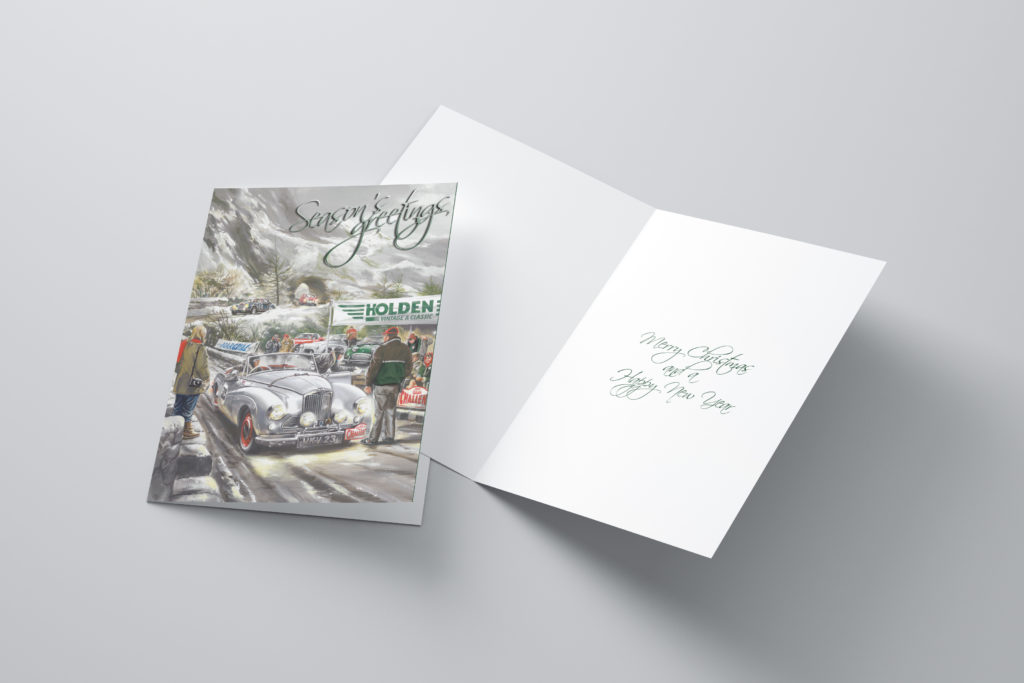 Greetings Cards
Set of 10 fine art Christmas Cards with envelopes. Print of Sunbeam on Alpine Rally, initially painted by John Pittaway, which we have made into a Christmas Card. Message inside reads Merry Christmas and a Happy New Year.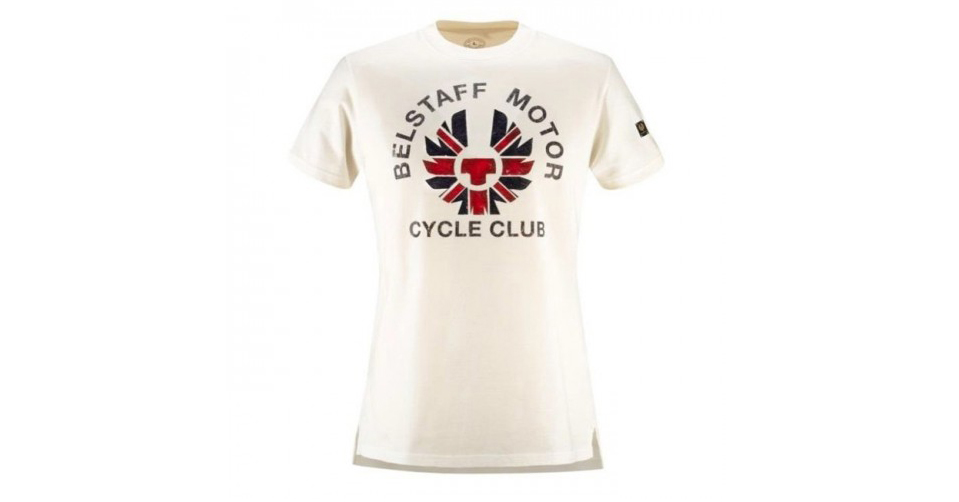 Belstaff Men's T-Shirt in off-white, made from 100% cotton and featuring the Belstaff Logo in Union Jack Colours.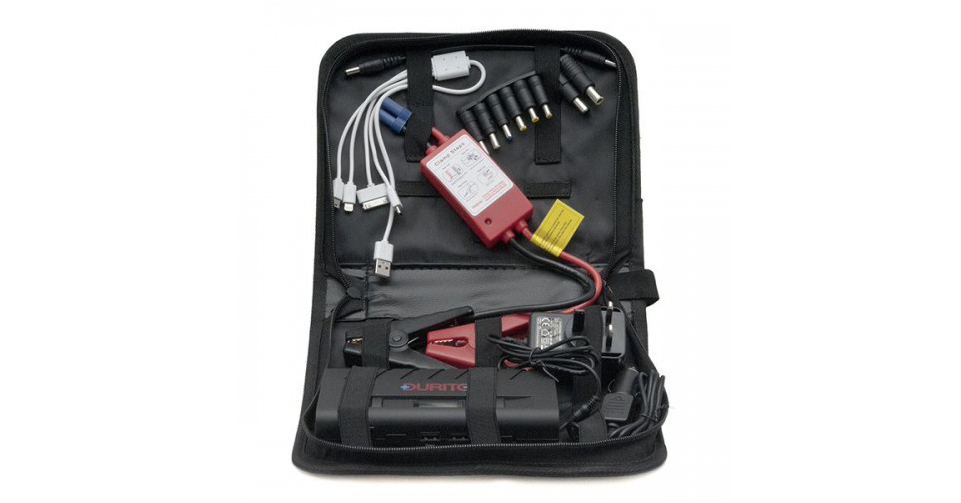 12V Jump Starter 13,600mAH Li-ion Battery c/w smart cable. Highly portable, small and compact with self-contained battery booster that can start a car in seconds. It features 13 accessory connectors to charge: sat nav; mobile phone; laptop; tablet and other electronic devices (output 2x 5v/2.1a). This Durite Mini Jump Starter pack is perfect for a driver who needs an emergency back up power. – Compatible with both petrol and diesel cars (Petrol up to 5L/Diesel up to 3L) – The latest Li-Polymer battery technology – For long and consistent battery life – Digital battery life display, so you know how much power is left – Jumpstart clips, torch charger carry-case all included. Charges from mains or 12vDC lighter socket.
To view our online shop www.holden.co.uk/