In 1983 my wife and I lived in Essex and bought a 1965 Sunbeam Alpine Sports car. The car became known as 'Alpi' and was our only car for a time. We drove her every day through rain, sleet, and snow. We went all over Europe and when I worked in Central London I drove her from mid-Essex to work and back every day. Alpi was more of a family friend than a car, she kept going when she really should have broken down and had the most fantastic 'attitude'.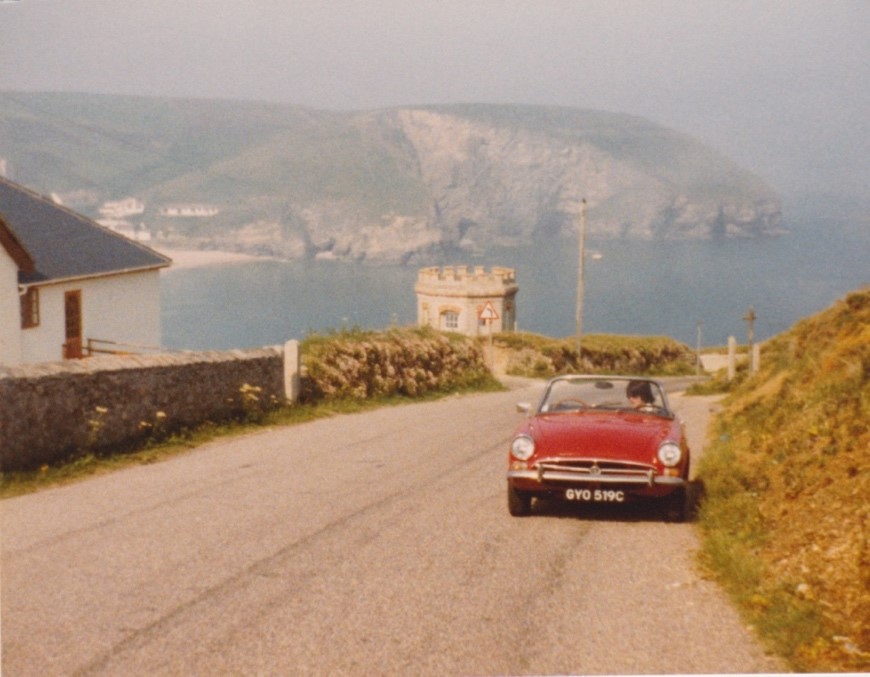 Once, while being a little too enthusiastic on the French backroads, the exhaust touched down and snapped off the backbox. We entered Germany with half of the exhaust pipe on the parcel shelf sounding like a tractor but Alpi kept going until we found a German blacksmith who welded it back on.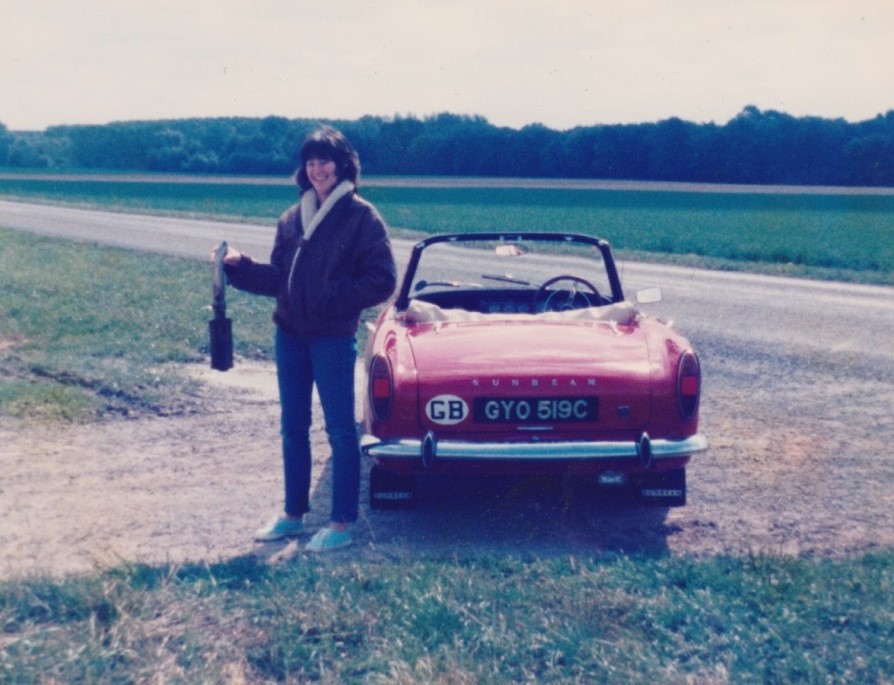 After nearly nine years of ownership and now with two young children Alpi simply couldn't accommodate everything we needed to carry with two little ones and very reluctantly she was sold. Her new owner drove away a beautiful car, glowing with polish.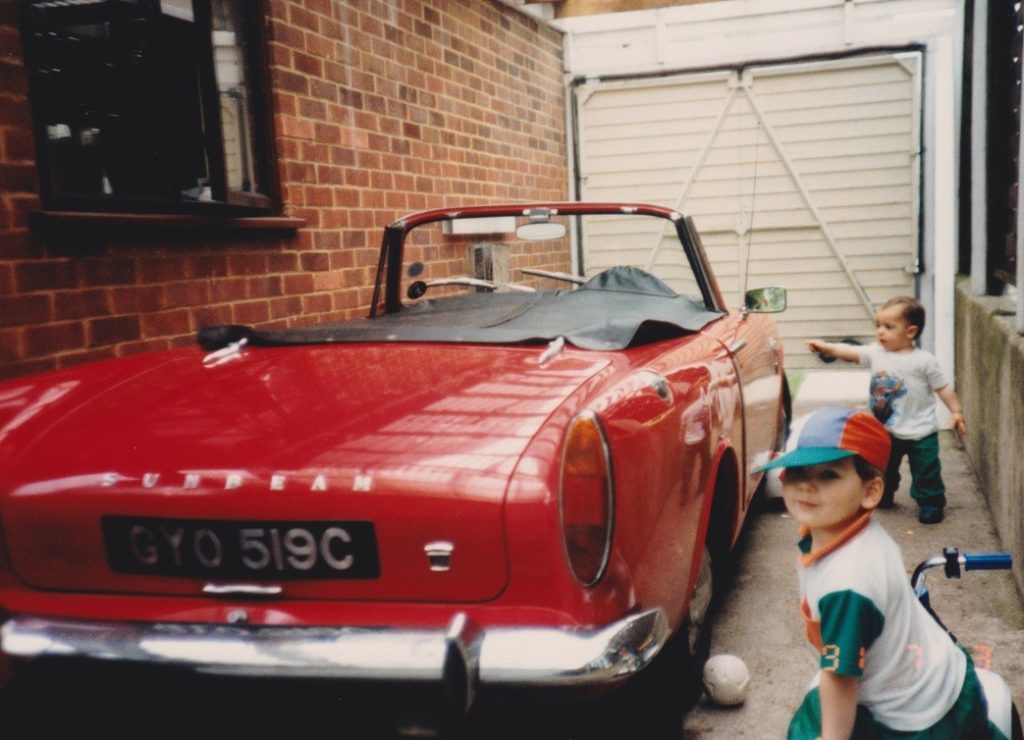 After a few years, we had a little spare money and tried to find our Alpi again to buy her back but without success. Then about 20 years ago, one Sunday evening we were on the Internet (which was still quite a novel thing back then) and we saw Alpi on a dealer's forecourt in a 'For Sale' advert. We contacted the dealer first thing the next morning to be told that she had already sold and their records were marked only as 'For Export'. We contacted DVLA who would not even tell us which Country Alpi had gone to because of 'Data Protection. We thought that Alpi had gone forever.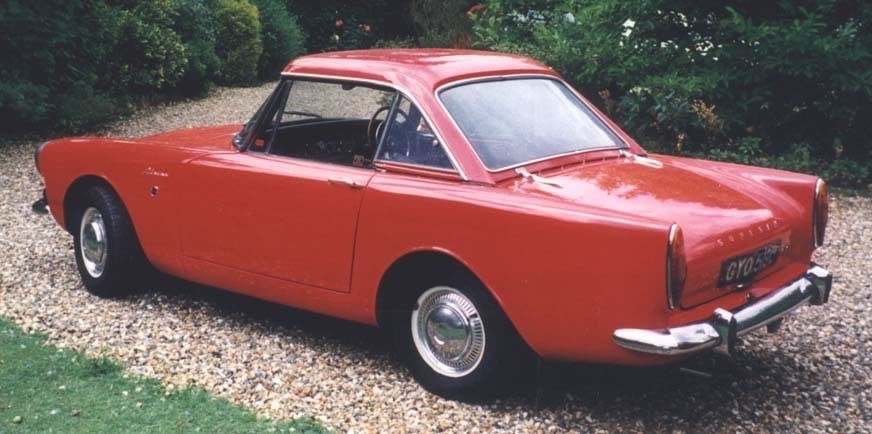 We owned several Alpines subsequently and both of our sons bought their own when they were 13-14 years old and restored them to a high standard. They are in their 30s now and still own their cars. No other Alpine was quite like 'Original Alpi' though and this car took on near-mythical status in our family as the nicest, most reliable car you could ever have.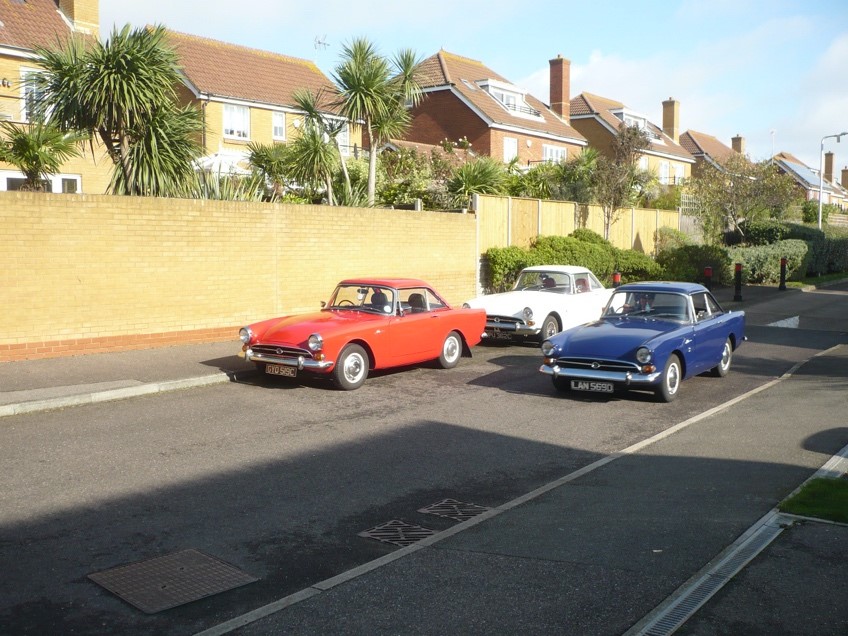 Alpi was registered as 'Missing and trying to trace' with the Sunbeam Alpine Owner's Club and every few months, more in hope than anticipation, we searched the car's index on Google hoping to locate her again (usually when reminiscing after a couple of beers).
One evening in 2016 we searched Alpi's number plate and got a 'hit'. An internet search picked up a classic car advertisement in Southern Ireland where the seller had quoted Alpi's original UK registration number in the text and Google had found it! We had a lot of problems tracing the person who posted the original advert and even enlisted the help of the Irish Television station RTE at one point but we eventually made contact only to find that frustratingly Alpi had been sold and exported (once again).
We asked the seller/previous owner if he would contact the new owner on our behalf, tell the story of us wanting Alpi back and see if he/she would talk to us about buying her back. Subsequently, the new owner called us, and amazingly Alpi was living in Upminster in Essex only about 9 miles from where she used to live with us in the 1980s! We knew that she now needed a total, 100% restoration and negotiated a price without ever seeing her.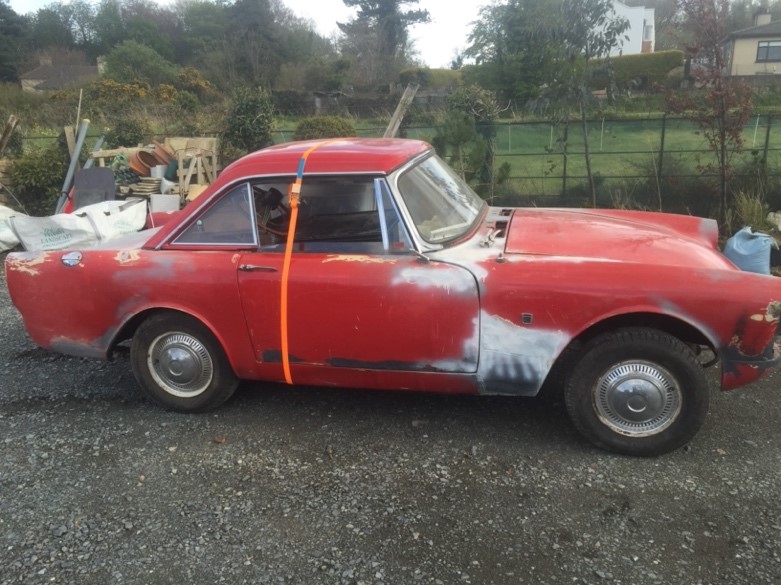 Our old friend was back in our garage at our new home in Kent within a couple of days. Over 12 years of sitting outside in Southern Ireland in all weathers had caused every single part of the car to rust out, in truth, she should have been scrapped as she wasn't economically saveable but that was not an option in Alpi's case. I did not know how to weld so I hired a mobile welder on a 'day rate' for a week on the understanding that he would teach me to weld. I then taught myself to lead load by watching internet videos and undertook a total restoration of the car in our garage at home.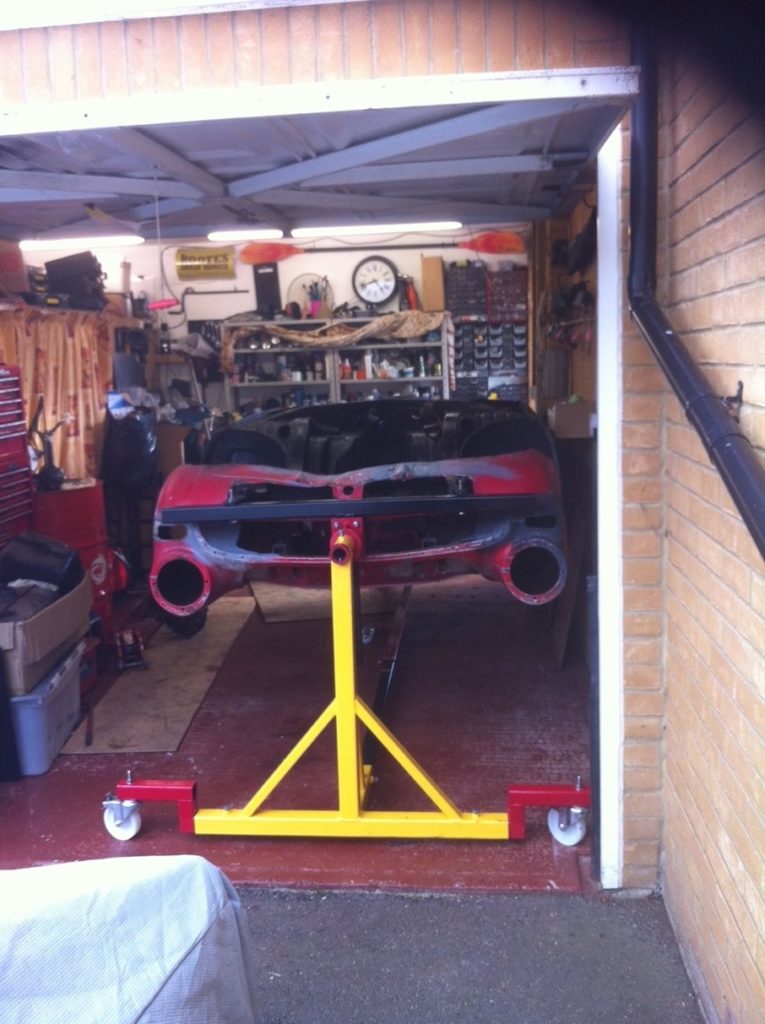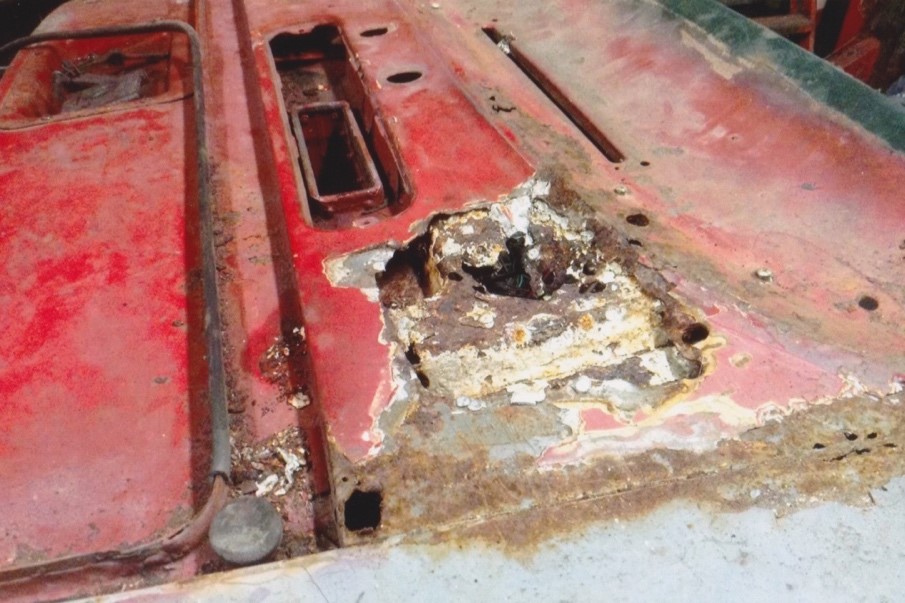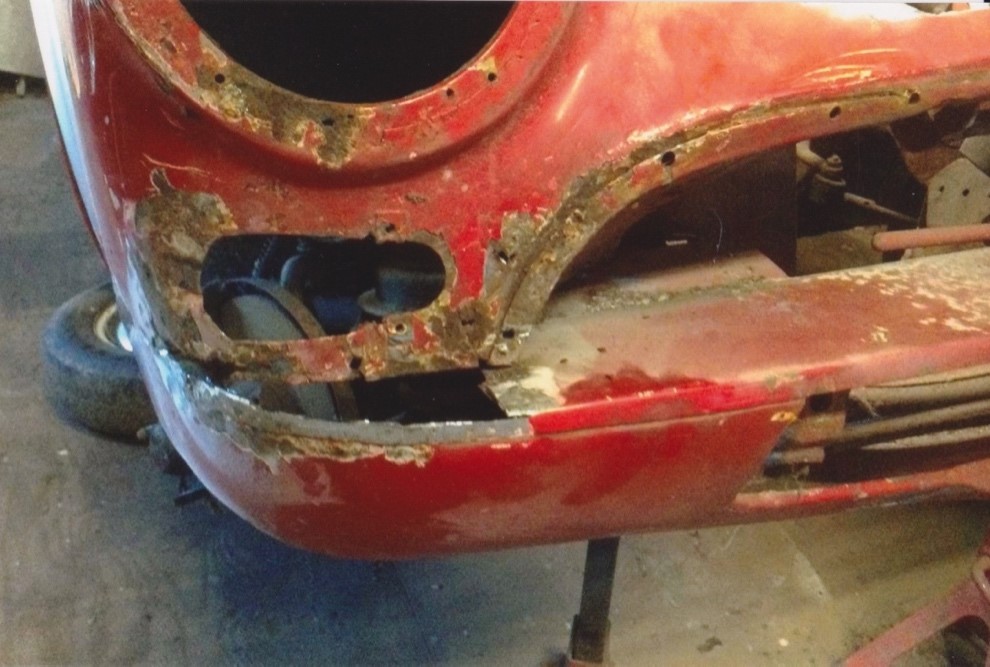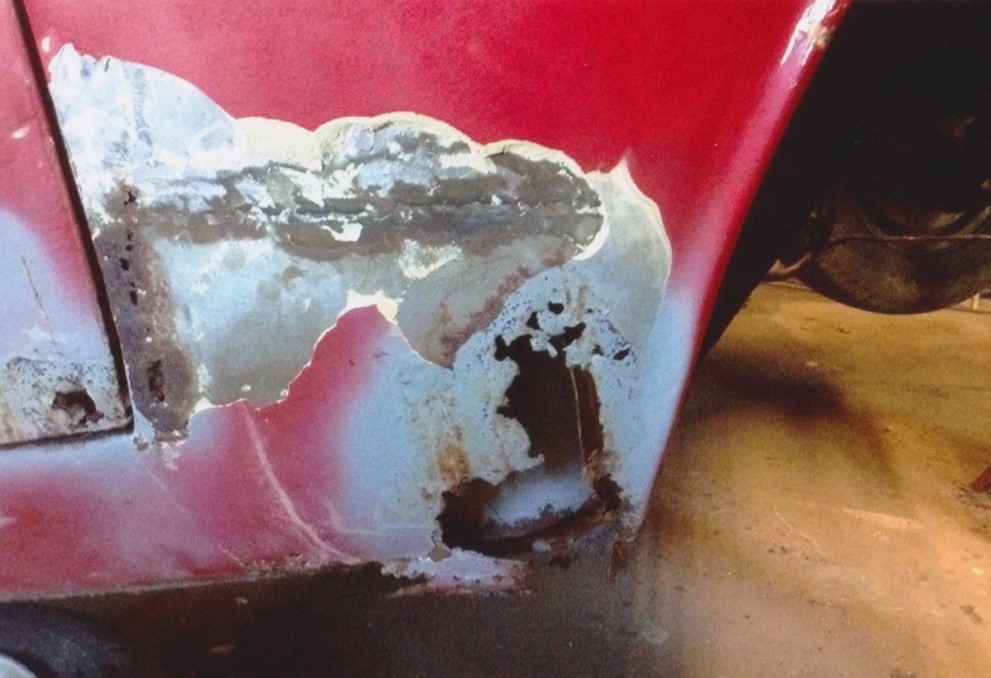 Alpi's restoration took three years of solid work, her progress has featured regularly on The Sunbeam Alpine Channel on YouTube https://www.youtube.com/channel/UC9bNv4byJ3EjfBpUv2r9DVQ.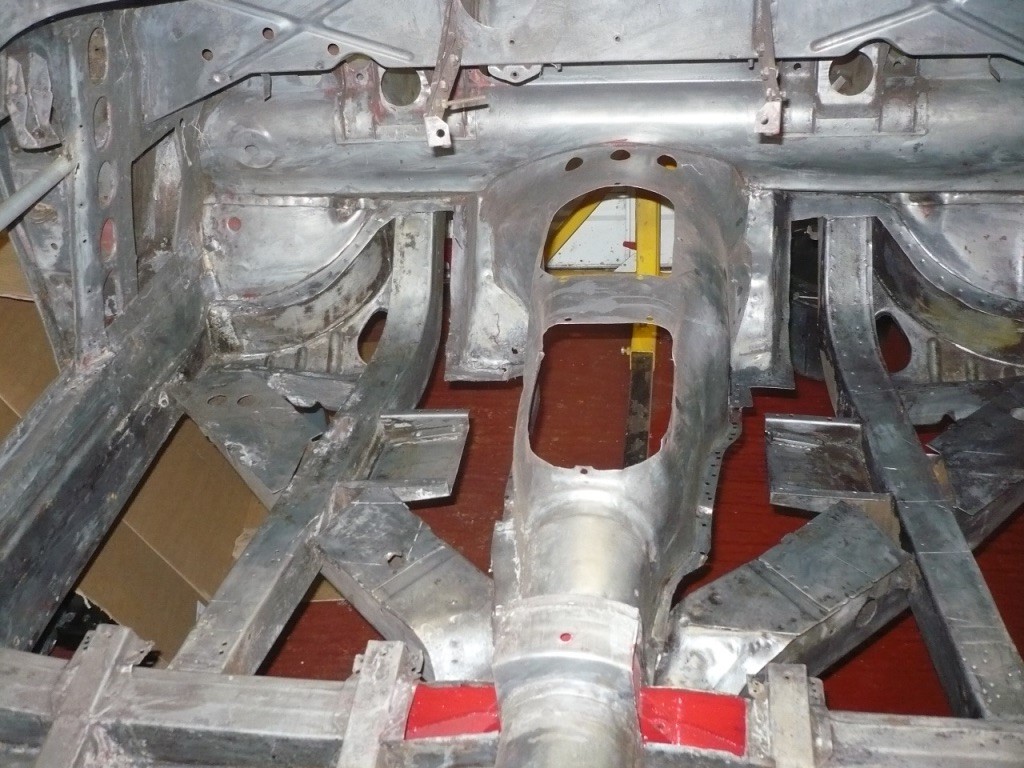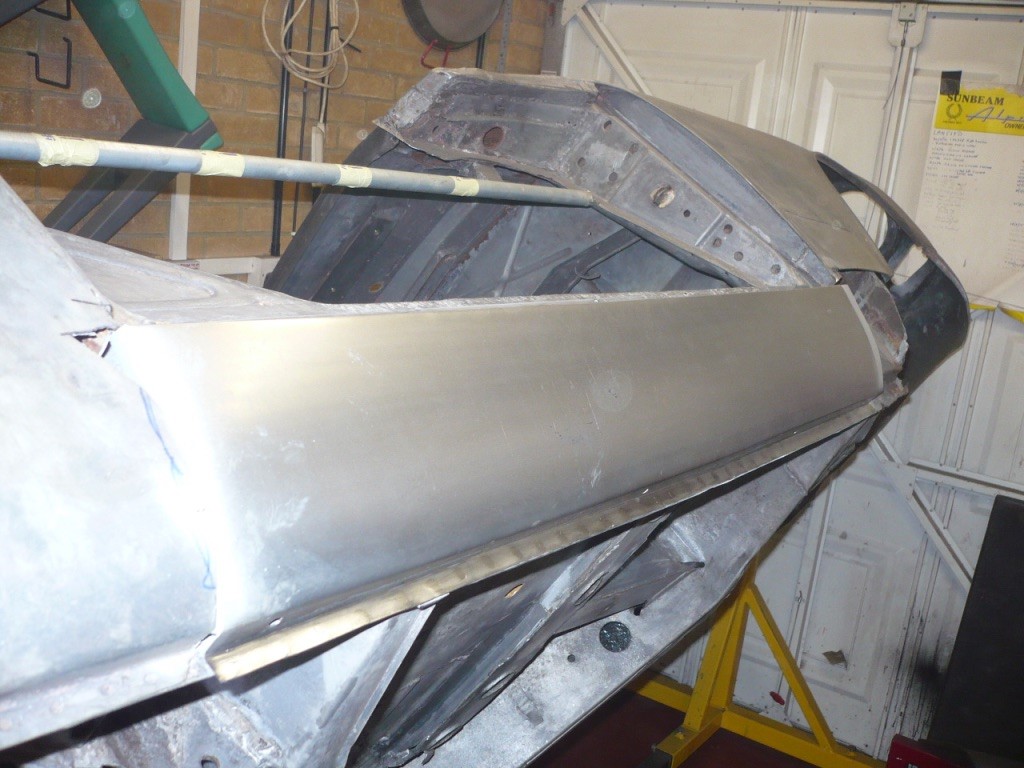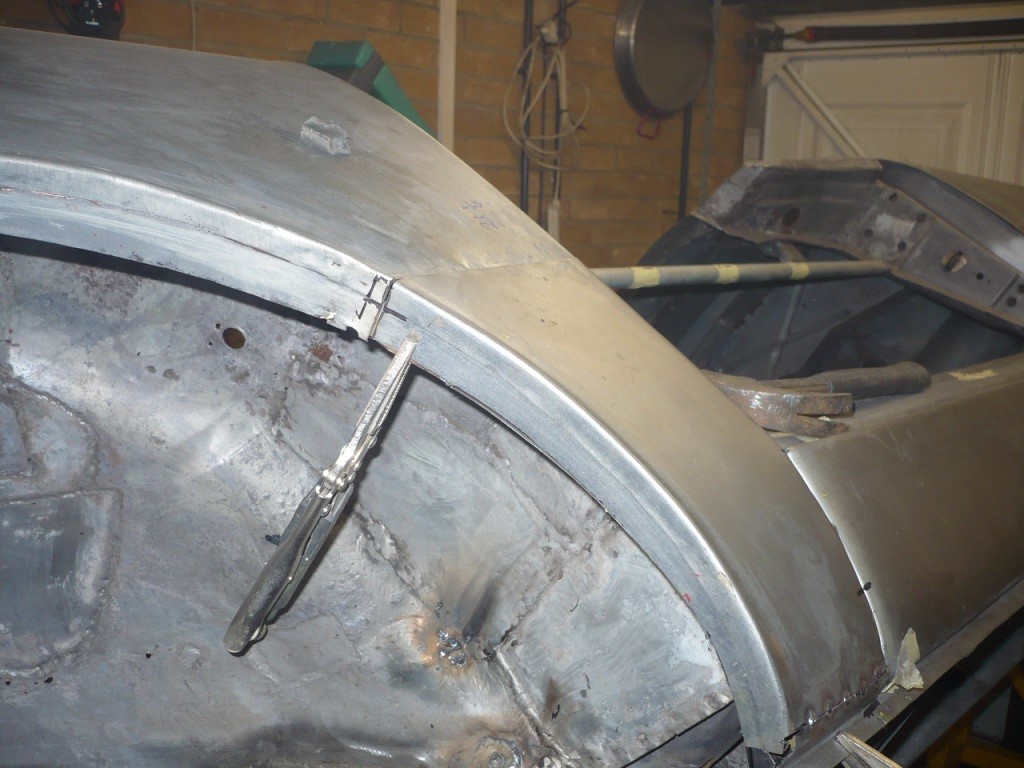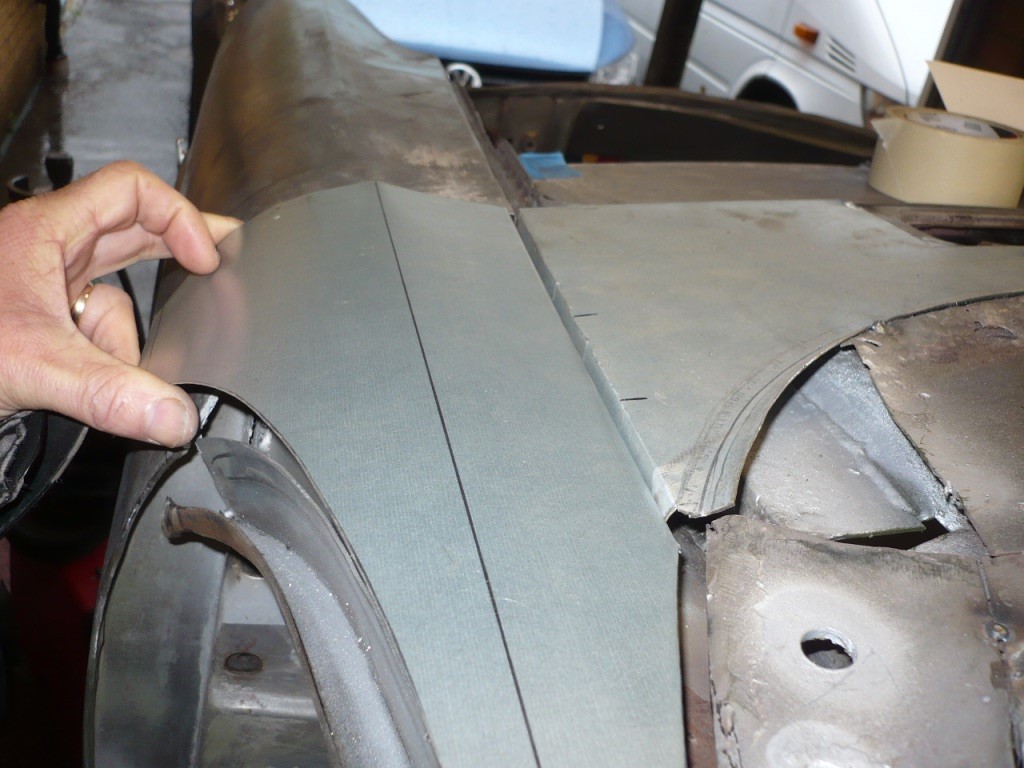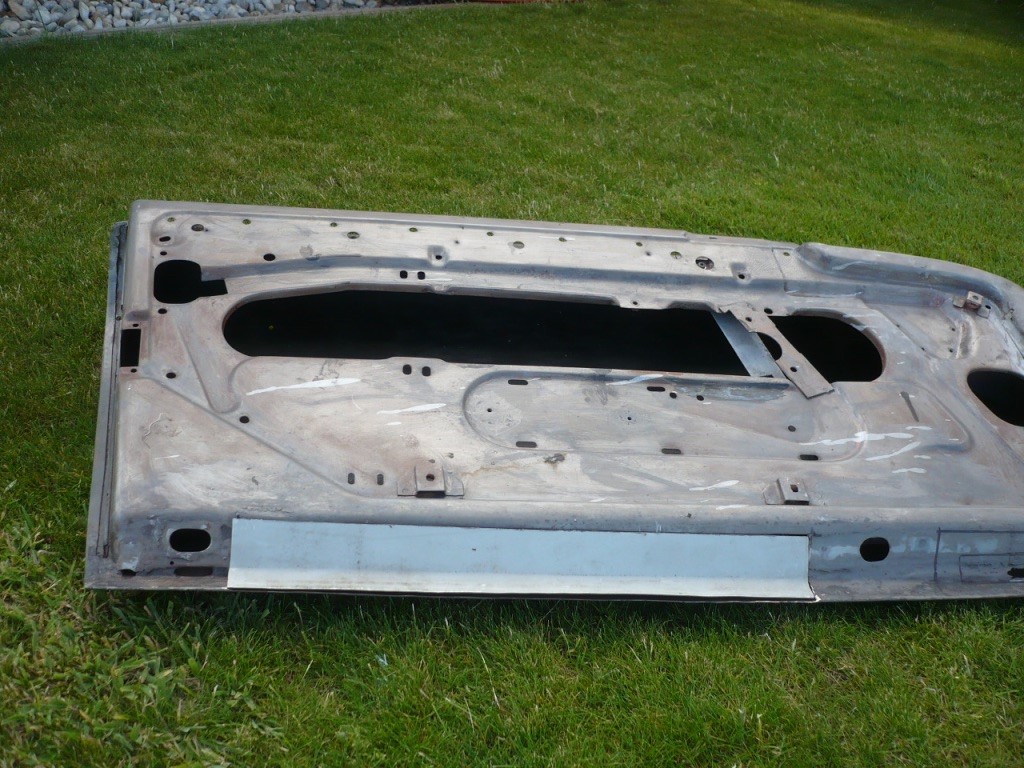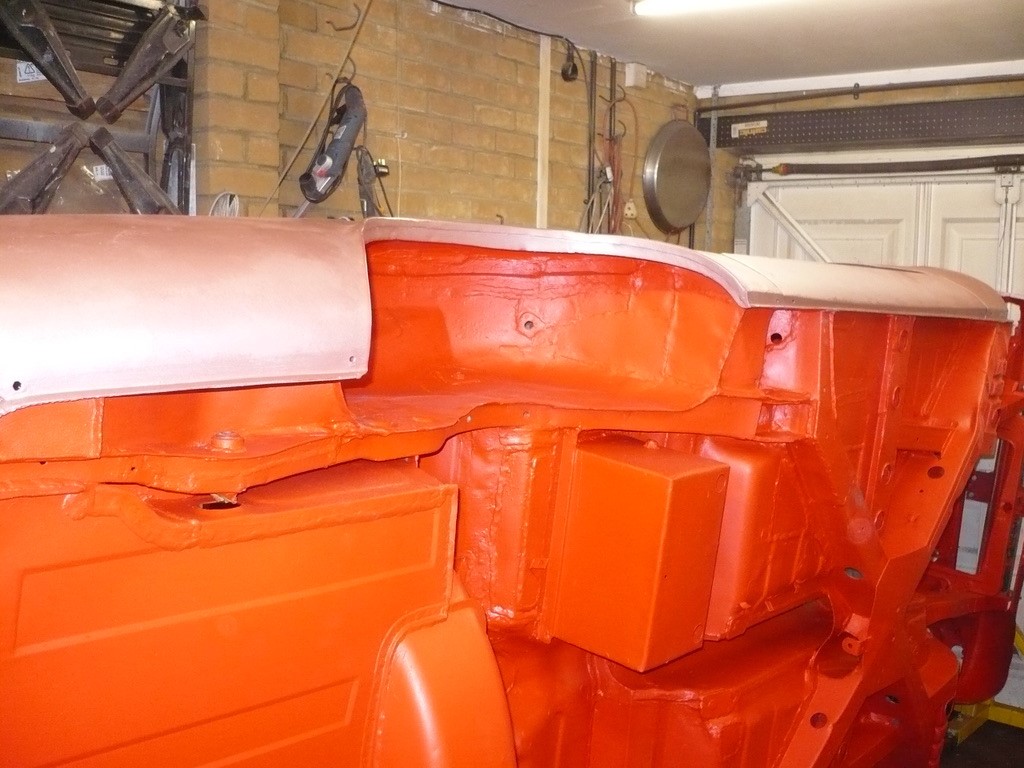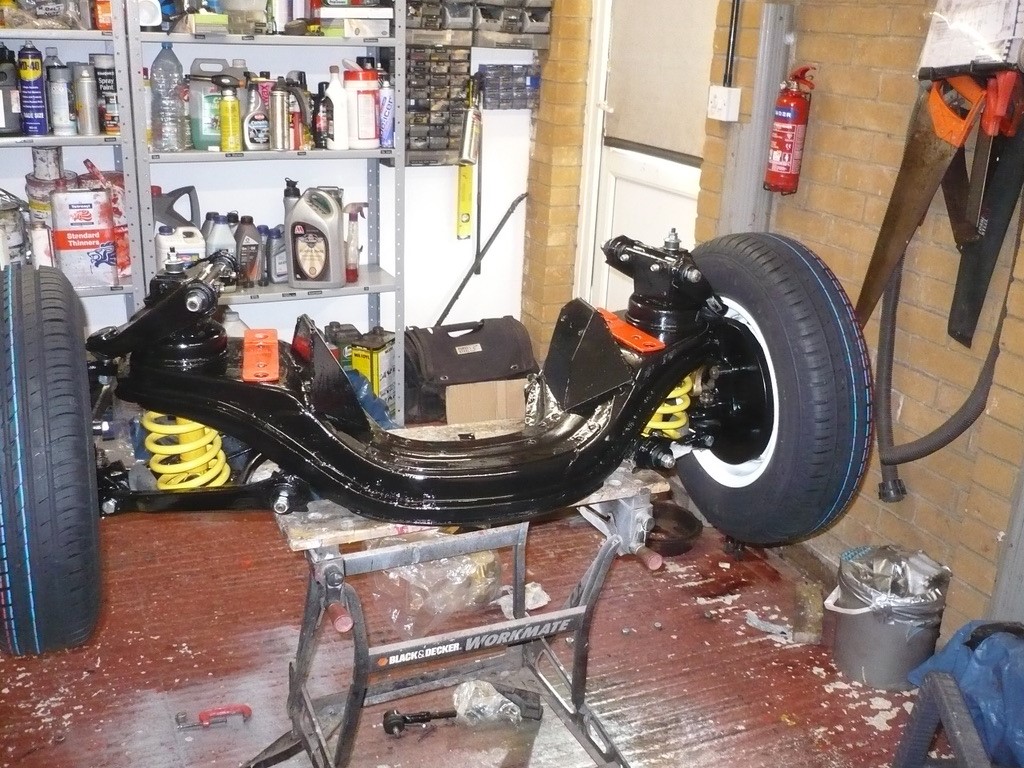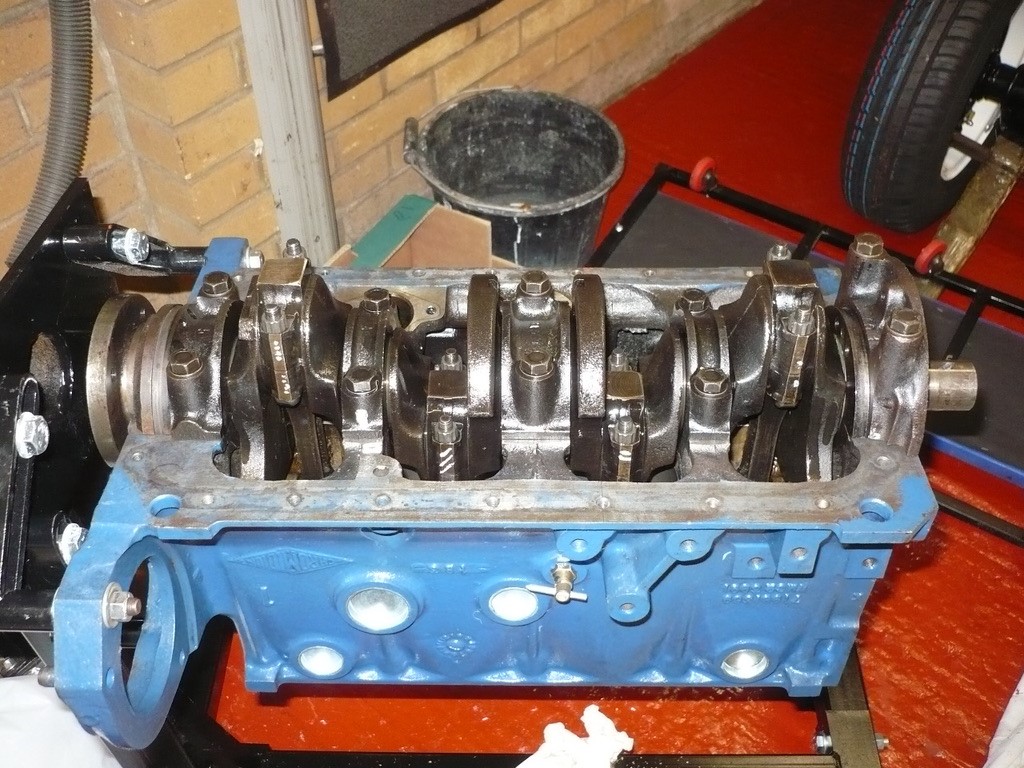 Alpi passed her first MOT in many years with no advisories, she has her original registration number back and is being used regularly once again. In 2019 she won a commendation at the Sunbeam Alpine National Concours.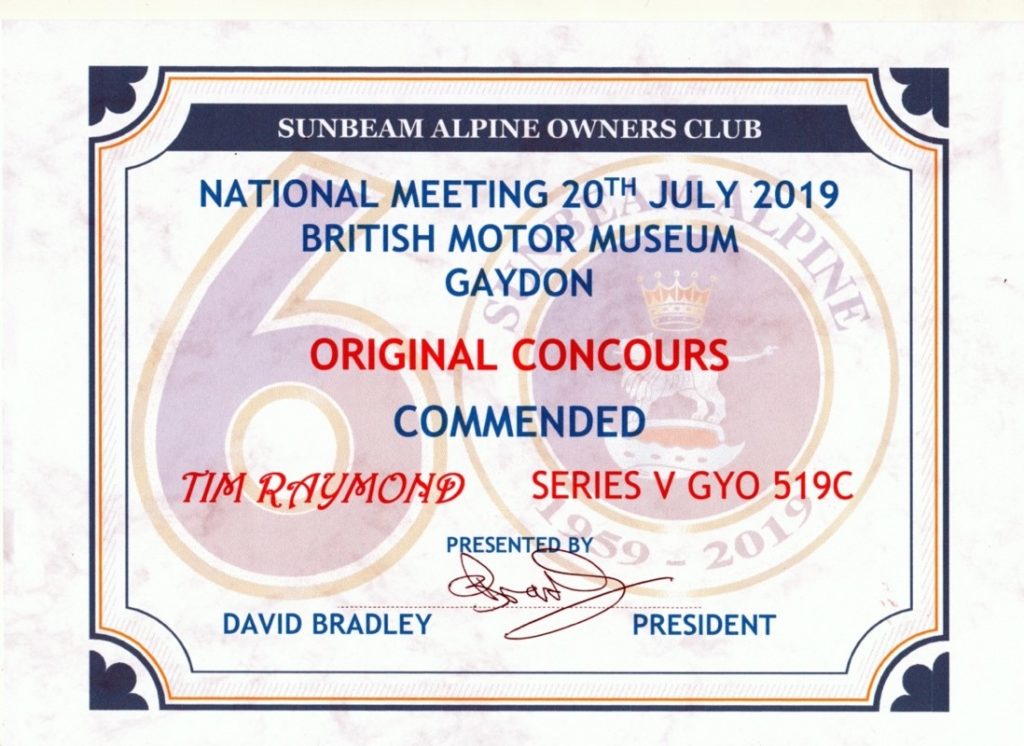 It just goes to show that you can successfully trace cars that you used to own and it is worthwhile to keep looking. It also shows that no matter how bad the condition is you can save a car if you want to badly enough.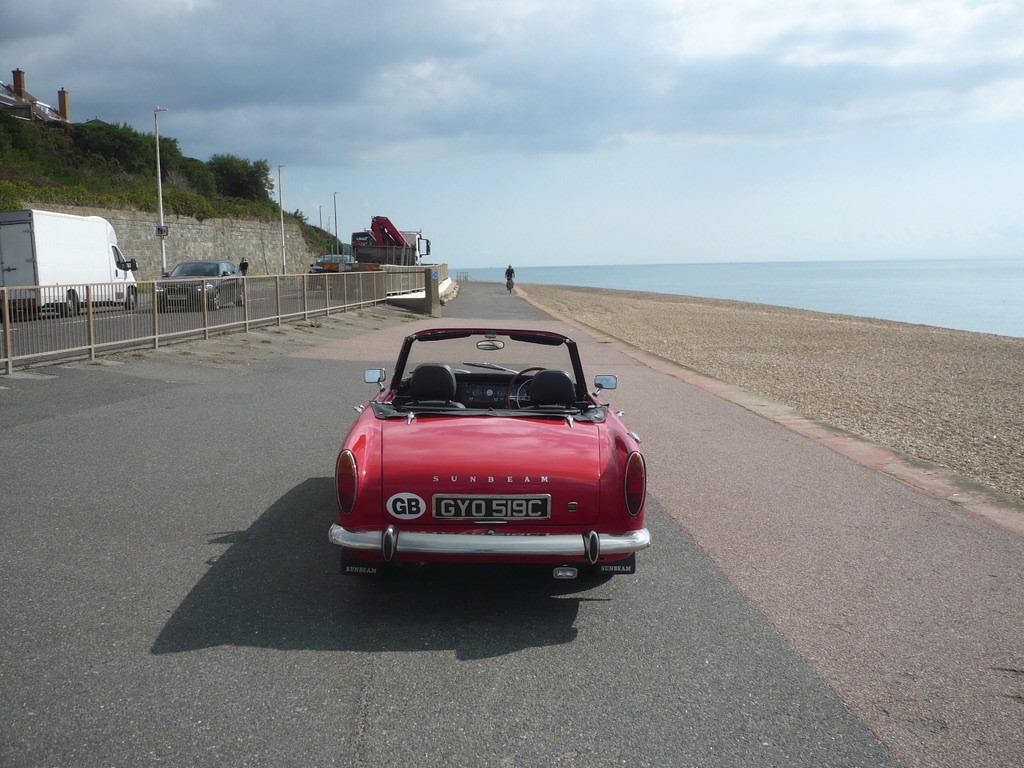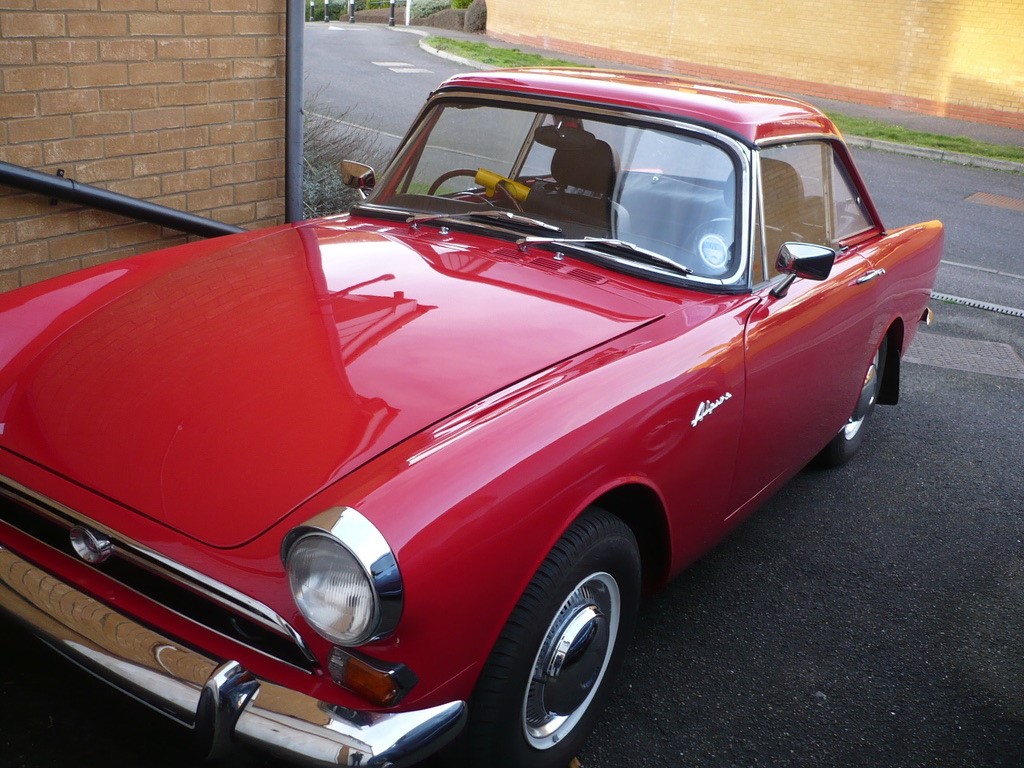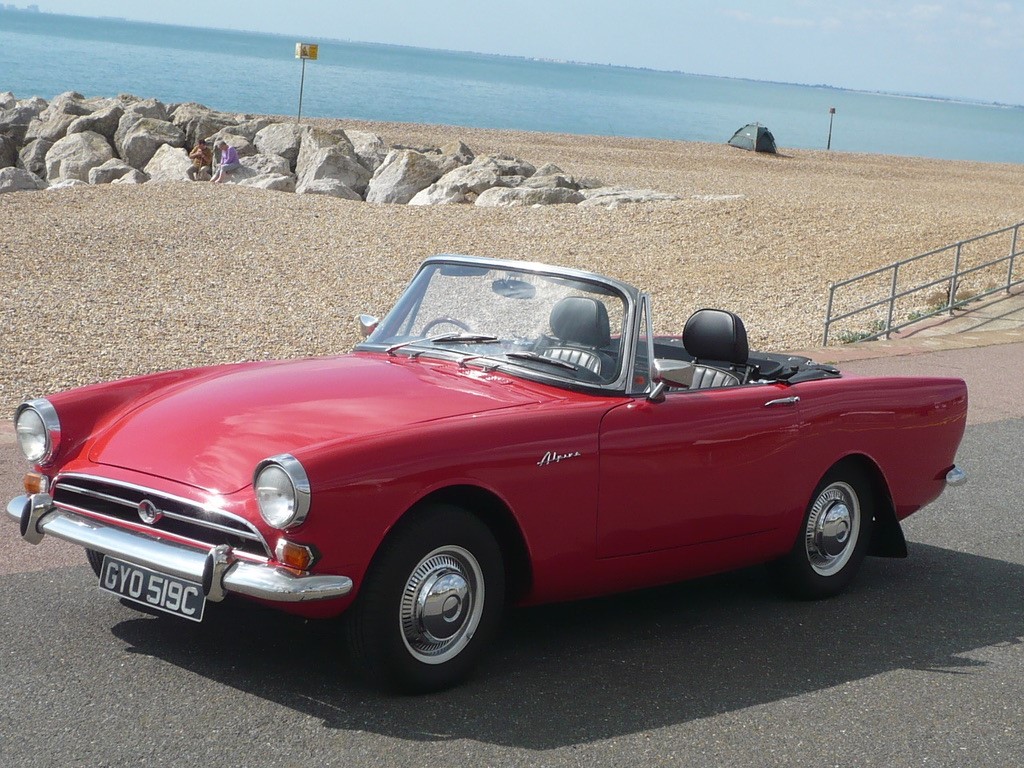 Even during the lockdown, there have been occasions where we have been able to use Alpi. On a couple of occasions, she has delivered medical supplies where she has covered over 300 miles in a day. After lockdown we are looking forward to getting back to using her she was made to be used.