Are your classic car headlights like candles?
Choose Wipac lights for greater visibility and improved safety!
Holden Vintage & Classic offers a great range of WIPAC lighting solutions including traditional style lamps with halogen bulbs for an authentic finish with superior visibility and LED headlamp units that offer unrivalled vision and performance.
WIPAC 7″ LED HEADLIGHT WITH HALO
7" headlight replacements for Land Rover Defender, Classic Mini and other marques.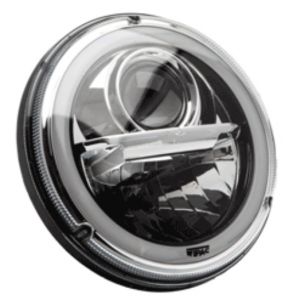 POPULAR WIPAC PRODUCTS