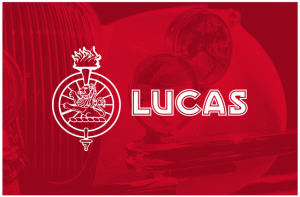 BACK IN STOCK!
LUCAS CLASSSIC PF770 HEADLAMP
Back in stock at Holden Vintage & Classic is the PF770 Lucas Classic headlamp suitable for Jaguar, Aston Martin and other classic marques.
LUCAS CLASSIC LIGHTING
AUTHENTIC CLASSIC RANGE
Joseph Lucas began making lamps for ships in 1875 before moving onto bicycles, motorcycles and cars. Lucas 'King of the Road' products soon became the market leaders when just about every car being built in Britain was fitted with Lucas side, head, brake and rear lamps.