Best known for his enduring speed, outstanding racing history and cheery outlook Barrie 'Whizzo' William's legacy lives on in Bromyard.
With a racing career that spanned almost 60 years, we remember Barrie 'Whizzo' Williams fondly in Bromyard for his racing achievements and for being an all-around, terrific guy, for making time for a chat with all.
'Whizzo' was born in Bromyard in 1938 and was the only child of Tony (Frank) Williams and Kaye Williams. Tony and Kaye were famous throughout Bromyard for their garage 'Edmund Williams' which was founded by Tony's father; their bicycle shop; and later Williams Engineering, (which became Bromyard Engineering).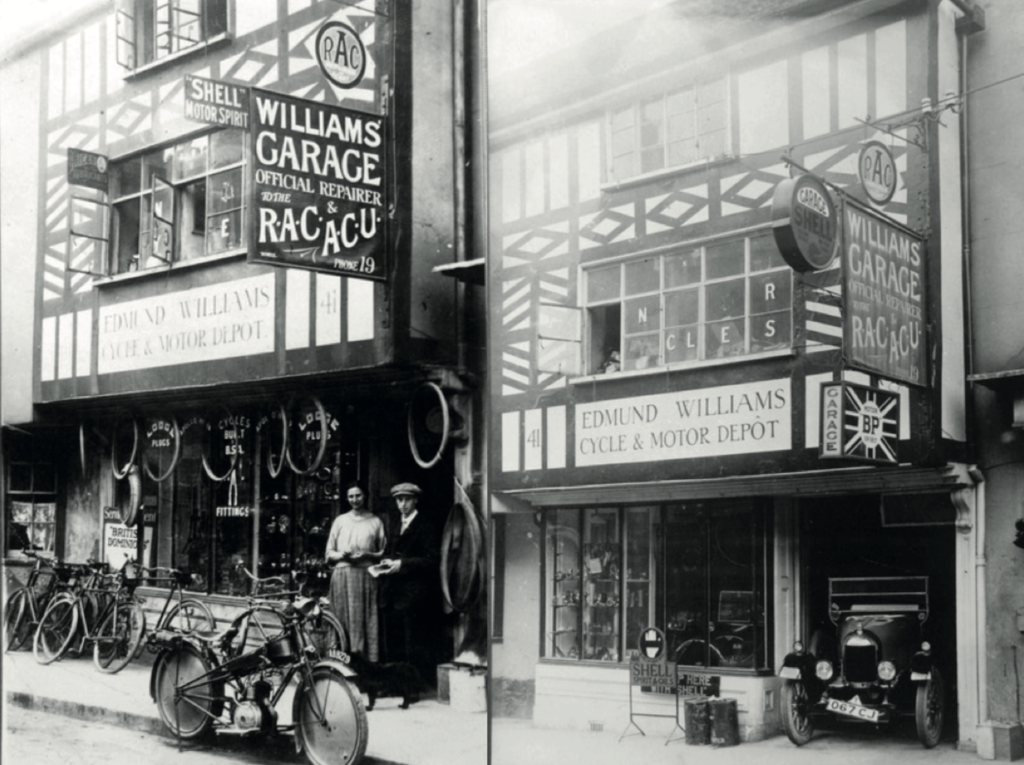 Accounts from 'Whizzo's' father Tony tell of how repairs were carried out in the back of the shop accessed through the Kings Arms car park and of how one of his customers, the Morgan family's chauffeur spent time there learning how to braze.
The company moved to new premises in Rowberry Street, Bromyard and Williams Engineering grew out of the motor business in the year running up to and beyond World War II, supplying aircraft components for planes (including the Spitfire) to the Midlands aircraft industry as part of the war effort.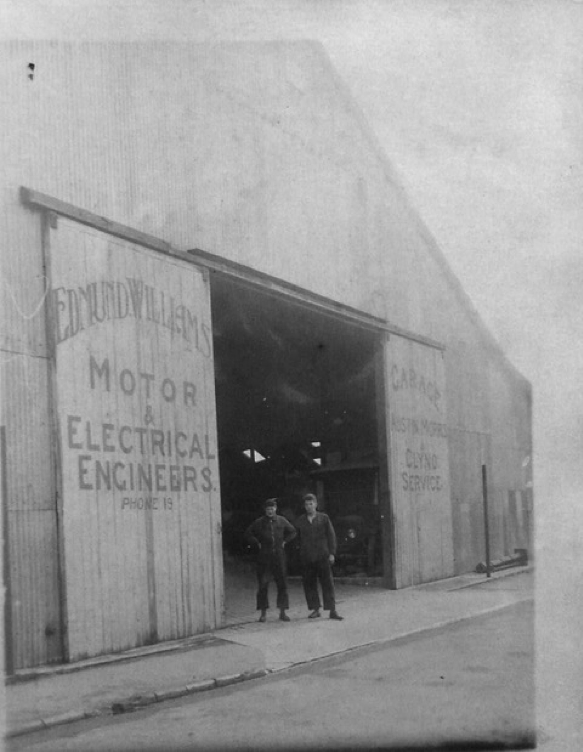 In 1950 the factory went through a revamp. Many of the vintage vehicles that had been held by 'Whizzo's' grandfather Edmund, sold to Lord Montagu of Beaulieu for his private motor museum, (now the National Motor Museum, Hampshire) where a number of the 'Bromyard cars' still, exist today.

The 1922 Maxwell Charabanc, when collected in 1957 – before restoration

The 1922 Maxwell Charabanc, after restoration. Early 1960's photo shows Lord Montagu standing.
With Bromyard Engineering (established in 1956) cleared this gave space and some additional funds for Tony and fellow director Mel Bayliss to build one of the country's first commercial GoKart manufacturers, FastaKart.

Tony (Frank) Williams, FastaKart


Barrie 'Whizzo' Williams, FastaKart


Kaye Williams, FastaKart
FastaKart is where 'Whizzo' learned to drive quickly and developed those skills that produced such a stunning carrier.
'Whizzo's' dad Tony, no stranger to racing himself, had competed in the 1933 Manx TT where he achieved a very credible 8th place as a works rider for the Sunbeam company of Wolverhampton.
The family passion for racing seems life long. 'Whizzo's' Mother Kaye at 102 years of age, visited the Bromyard Speed Festival 2017. She came for an hour and stayed for most of the day!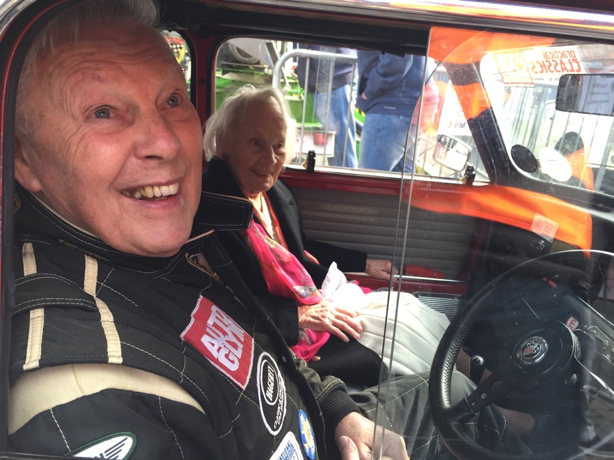 His doting family and Bromyard is where he got his passion for racing, his cheery outlook and where he set off from when winning the Welsh Rally in 1964.
Jeremy Holden
Historic images courtesy of Bromyard & District History Society; Image of Barrie 'Whizzo' Williams courtesy of Holden Vintage & Classic